AL AIN VOLLEYBALL TEAM PASSES AL WASL AND QUALIFIES FOR LEAGUE'S FINALS
27.Apr.2017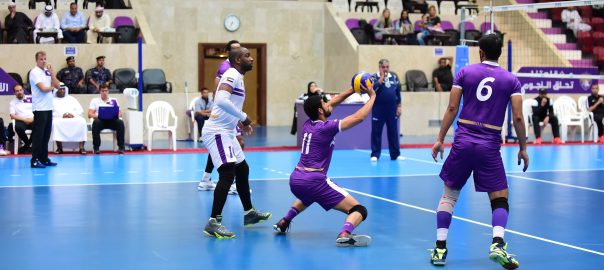 Al Ain Men's Volleyball Team qualified for the final match in the league championship after winning Al Wasl in three clean halves. The game that took place at indoor court of Al Wasl Club as part of the second leg of the "playoff" stage of the Volleyball General League.
Al Ain managed to win the first half by 25-20 to continue maintaining their superiority and be able to finish the second half by 25-19. With this great result, the Burble team entered the third half with better chances and ended it by 25-18. By such perfect result, Al Ain team won the match by clean three halves.
Winning this match, Al Ain qualified to the final of the league championship following wining the first and second leg matches at the expense of Al Wasl. Al Ain team will meet Al Nasr Volleyball Team who qualified to the final match also after they defeated Al Shabab Team.
Al Ain will face Al Nasr in the first leg on 2 May 2017 at Al-Nasr court. The second leg and final match is scheduled to be held at the Indoor Sports Hall of Sheikh Khalifa Bin Zayed Stadium in Al Ain on 9 May 2017.