Abu Ghazaleh: Al Ain Handball Team's Performance is Improving Steadily
16.Oct.2018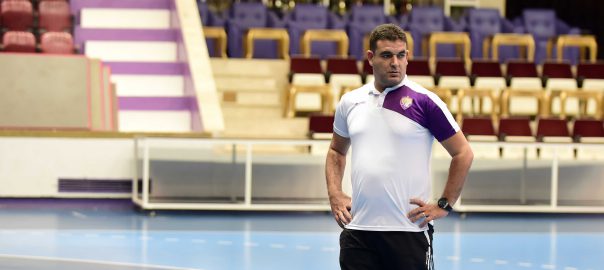 Tunisia's Head Coach of Al Ain first handball team, Mohamed Abu Ghazaleh expressed his satisfaction with the level of the team during the last period during which they played several matches of UAE Handball Cup given some players' lack of experience.
Abu Ghazaleh stressed that the Boss team is capable to be one of the competitors in all championships this season in light of the management's responsiveness to meet all team's requirements, in addition to the great improvement of the players' performance in each match.
The coach added that the team's coming training camp in Egypt would change a lot of the team's shape in terms of the technical and tactical level.
On the other hand, Al Ain first handball team will continue their training sessions in preparation for Al Wasl conformation scheduled to be held on Saturday 20th October at the indoor court of Khalifa Bin Zayed Stadium in Al Ain Club.