Al Ain Golden Jujitsu Team
28.Oct.2018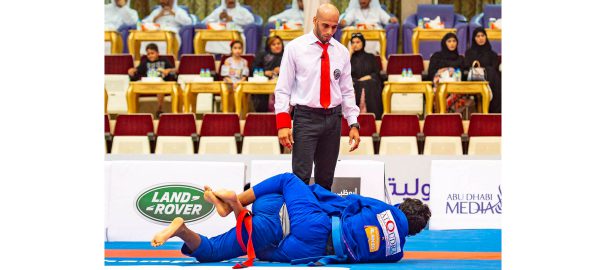 By the end of Al Ain Jujitsu Professionals international Tournament, Al Ain Jujitsu Team succeeded in clinching 37 colored medals. Noteworthy, the tournament was held during 26-27 October 2018 at the indoor court of Khalifa Stadium in Al Ain Club.
The champs of Al Ain Jujitsu Team won the highest number of gold medals compared to other participating teams. The team won 21 gold medals, in addition to 5 silver and 11 bronze medals.
Winners were honored by the end of the tournament by H.E. Khamis Obeid Al Ka'abi, Chairman of Al Sports Games, H.E. Saleh Al Shouaili and H.E. Khwaiter Al Dhaheri, board members of Al Ain Sports Games.