Al Ain Handball Team Resumes Training Sessions in Preparation for Shabab Al Ahli Dubai Clash Match.. Al Sheaili: We lack Experience but Fully Determined to Perform Honorably in Vice-President's Cup
10.Apr.2019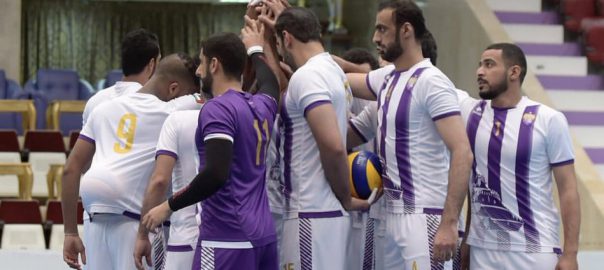 H.E. Saleh Al Shouaili, Board Member of Sports Games Company and Supervisor of Handball Sector pointed out the team is improving progressively but it might be up to the expectations. "We are improving in terms of performance and might not be in the required manner. However, it still better than the previous season and this is due to the inexperienced players in the squad."
Al Shouaili underlined that the team lost certain matches due to the factor of lack of experience of certain player, in addition to low level of physical fitness due to their pre-commitment with their full-time jobs and this justifies why lose our matches in the dying minutes.
Meanwhile, Al Shouaili hailed the dedicated efforts paid by the coaching team and the Bosnian professional player, Isaac, during the past period. "We are generally happy and satisfied by the team's performance. They did their best in the recent championship this season, i.e. the President's Cup."
On the other hand, the team's resumed their training sessions in preparation for their clash match of the Vice-President's Cup against Shabab Al Ahli Dubai scheduled to be held on Thursday 10th April at the indoor court of Khalifa Bin Zayed Stadium. The sessions were featured by seriousness and discipline and conducting focusing on certain tactics as the coaching team and players are aiming to improve the team's current position on the standing table and move forward from the 5th spot by adding more points to their balance of 25 points.