Al Ain Handball Team Wins Al Wasl 23-21
22.Oct.2018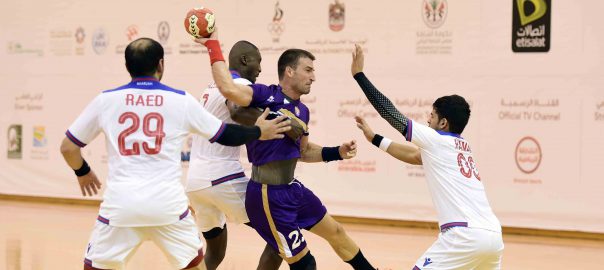 Al Ain Men's Handball Team achieved a paramount victory over Al Wasl by 23-21 in the match of Group B of UAE Cup held at the indoor court of Khalifa Stadium in Al Ain Club.
The first half ended while Al Ain squad taking the lead by 13-10. In the second half, Al Ain players resumed their fervent and quality performance to end up the match in their favor and to snatch its three points.
Al Ain is looking forward to winning the qualification card to the semi-finals of the UAE Cup when they meet Shabab Al Ahli Dubai Handball Team placed at the top spot of Group B scheduled to be held in Dubai this coming Friday 26th October 2018.