Al Ain Volleyball is Play the Semi-Final Match of the Vice-President's Cup
13.Oct.2018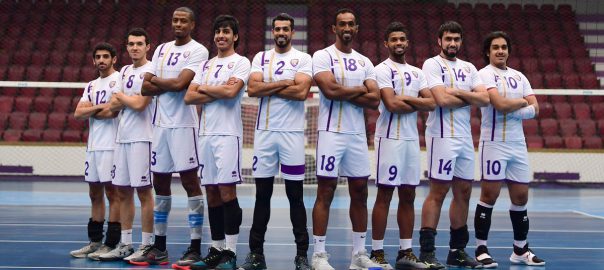 The champs of Al Ain First Volleyball Team are scheduled to play the semifinal match of the Vice-President's Cup following defeating their rivals, Al Dhafra Team by 3-1 as part of Group B competitions. The match was held at the indoor court of Al Wasl Club in Dubai.
The stars of the Boss lost the first round by 18-25 but were able to turn the table and were able to win Al Dhafra by 25-14, 25- 18 and 25-16 in a row.
It is scheduled that Al Ain is to meet Bani Yas in the semifinal match at the indoor court of Al Nasr Club in Dubai on Friday 19th October 2018.