Al Ain Volleyball Team Wins Ajman By 3-0
23.Feb.2018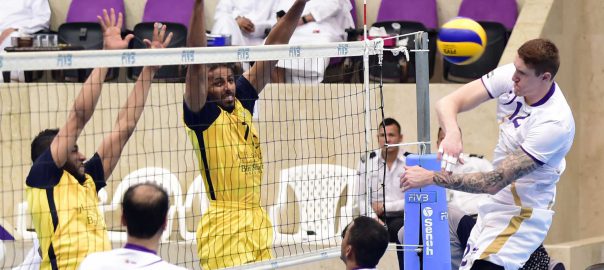 Al Ain Volleyball Men's Team has beaten Ajman Team by three clean rounds as part of the Premier Volleyball League held on Friday evening 23 February at Ajman Club.
Al Ain was able to finish the first round by 25-15 and the team went on with their stunning performance in the second round to win it by 25-19. The stars of the team enthusiastically ended the third round by 25-20.
By this great and straight win, Al Ain is placed third with 27 points in their balance. The team is scheduled to host Al Nasr Team next Friday 3 March at the indoor court of Khalifah bin Zayed Stadium.