Al Ain Volleyball Team Wins Shabab Al Ahli Dubai by 3-1
03.Feb.2018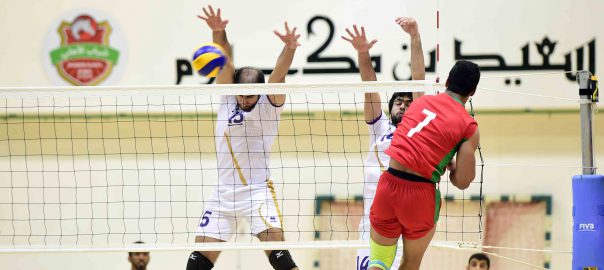 Al Ain Volleyball Team achieved a critical victory over Shabab Al Ahli Dubai Volleyball Team by 3 rounds against 1 round in the match held at the indoor court at Shabab Al Ahli Dubai Club as part of the Volleyball Premier League.
Al Ain was able to dominate the math since the kickoff whistle of the first round and to win the opponent by 25-23. Al Ain played the second round with high level of performance and maintained their lead and finished it by 25-20. Shabab Al Ahli Dubai Team came from behind and won the third round by 25-20, but the "Purple" squad were decisive and finished the fourth round in their advantage by 25-22 to win the match by a final result of 3-1.
By this stunning victory, Al Ain moves to 18 points and ready for the next round of the Volleyball Premier League when the team meets Al Jazira in Abu Dhabi on Friday 9th February.