Cabinet Appoints Mohammed Khalfan Al Rumaithi Chairman the General Authority for Sports
08.Jan.2018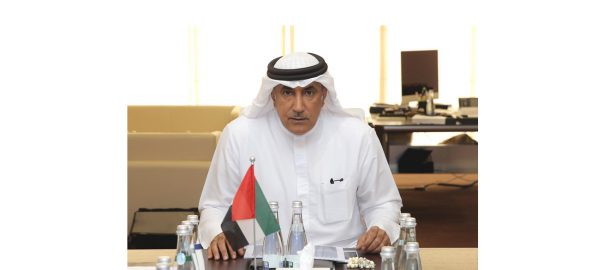 The Cabinet has issued Resolution No. "20M/1F" of 2018 on commissioning H.E. Major General Mohammed Khalfan Al Rumaithi with the duties of the Chairman the General Authority for Sports.
H.E. Maj. Gen. Al Rumaithi is the Commander-in-Chief of Abu Dhabi Police. He is also Member of the Abu Dhabi Executive Council, Vice Chairman of the Abu Dhabi Sports Council, Member of the AFC Executive Committee and the Chairman of the Supreme Organizing Committee of the FIFA Club World Cup.
He is the former President of the UAE Football Association during 2004-2008 and was the Vice Chairman of the General Authority for Youth and Sports in 2006.
H.E. Maj. Gen. Al Rumaithi was the Secretary General of the Honorary Board of Al Ain Club in 2000 and the former Chairman of the Executive Committee of Al Ain Club during 2001-2008 when Al Ain was able to clinch the title of the AFC Champions League Championship in 2003.
Source: ADSC