Hazza Bin Zayed: Abu Dhabi Will Experience a Rapid Pace of Development and Renewed Advancement
08.Jun.2018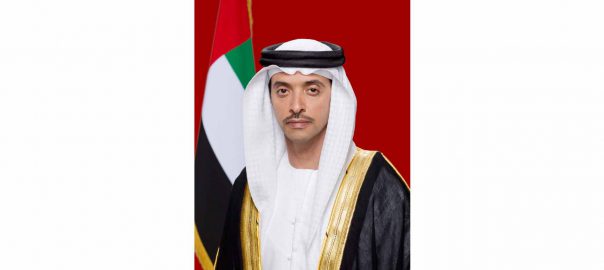 H.H. Sheikh Hazza bin Zayed Al Nahyan, Deputy Chairman of Abu Dhabi Executive Council, sees that the social and economic initiatives launched by H.H. Sheikh Mohammed bin Zayed Al Nahyan, Crown Prince of Abu Dhabi and Deputy Supreme Commander of the UAE Armed Forces, Chairman of Abu Dhabi Executive Council, reflect the Abu Dhabi's integrated vision of sustainable development.
"Social stability is the engine of progress and the achievements journey are interlinked and overlapped circles that always commence and continue with the human being," Sheikh Hazza bin Zayed posted on his official Twitter account on Tuesday. He added: "Based on these decisions, Abu Dhabi will witness a rapid pace of development and renewed advancement."
Noteworthy, His Highness Sheikh Mohamed bin Zayed Al Nahyan has approved on Monday several social and economic initiatives in Abu Dhabi aimed at boosting the standards of living and descent life for Emiratis and accelerating the pace of the economic and development journey of Abu Dhabi for the coming three years including four social initiatives and AED 50 billion economic stimulus package.
24.ae