Hazza bin Zayed: Emirati women have set shining example in sharing responsibilities
28.Aug.2017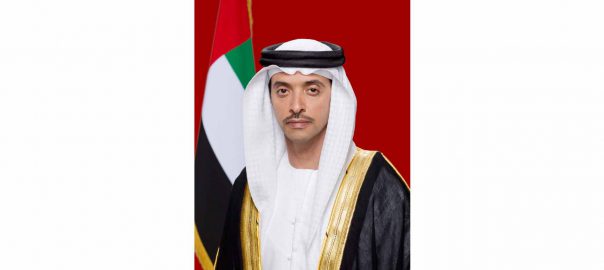 (WAM) — H.H. Sheikh Hazza bin Zayed Al Nahyan, Deputy Chairman of Abu Dhabi Executive Council, has extended his best wishes to H.H. Sheikha Fatima bint Mubarak, Chairwoman of the General Women's Union, Supreme Chairwoman of the Family Development Foundation and President of the Supreme Council for Motherhood and Childhood, stressing that Her Highness' career began with a vision, and was reinforced with great accomplishments.
On the occasion of Emirati Women's Day, held on 28th August of each year, H.H. Sheikh Hazza bin Zayed said, "With their awareness, perseverance, knowledge and work, Emirati women have proved their worth and have set a bright example of taking on responsibilities and duties at all levels."
"Education is a national duty shared by all," said Sheikh Hazza, adding that Emirati women must continue to advance their schooling and take pride in their accomplishments.
"To the mothers of the martyrs, we say that your sacrifices are invaluable, and with you, the nation's flag continues to rise, and the UAE will continue to be glorious," he concluded.