Hazza Bin Zayed: Khalifa Bin Zayed Road is a New Point of Contact with Saudi Arabia
24.Jan.2018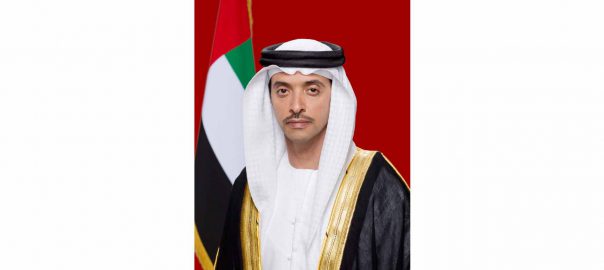 H.H. Sheikh Hazza bin Zayed Al Nahyan, Deputy Chairman of Abu Dhabi Executive Council, emphasized that Sheikh Khalifa Bin Zayed Road on Mafraq-Al Ghuwaifat International Road is an immense achievement that comes as a culmination of years of hard work and a new point of contact with the Kingdom of Saudi Arabia.
"Sheikh Khalifa Bin Zayed Road is a culmination of efforts of years of steadfast and dedicated work," tweeted Sheikh Hazza bin Zayed in his official account. He added: "By bearing the name of the President of the State and as a new point of contact with Saudi Arabia, this project is dating a new stage of UAE's comprehensive development."
Sheikh Hamadan bin Zayed, Representative of Abu Dhabi Ruler in Dhafra, announced on Wednesday naming the Mafraq-Ghuwaifat International Highway to be Sheikh Khalifa bin Zayed Road. "It achieved a world record in Guinness Book of Records as the longest international highway using LEDs to lighten the road and intersections.