Hazza Bin Zayed: The WorldSkills Competition Opens up Wide Horizons to Explore Students' Talents
18.Oct.2017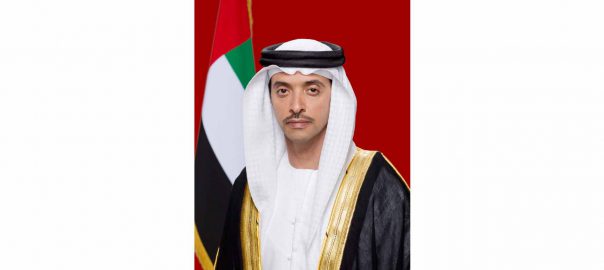 H.H. Sheikh Hazza Bin Zayed Al Nahyan, Deputy Chairman of Abu Dhabi Executive Council, emphasized that the 2017 WorldSkills Competition which the world's prevalent youth challenge, opens up great opportunities for exploring the students' immense talents and capacities.
On Wednesday evening, H.H. Sheikh Hazza bin Zayed tweeted through his official account on Twitter: "The youth are the energy of the present and future. Indeed, 2017 WorldSkills Competition opens up a wide horizon to explore the students' talents, potentials and capacities." He underscored the fact" " UAE is always betting on the youth, and events such as the WorldSkills Competition help them identify their strengths and be introduced to future careers. "
Worth mentioning, the UAE capital, Abu Dhabi, won the sponsorship of the 2017 WorldSkills Competition held under the patronage of H.H. Sheikh Mohammed bin Zayed Al Nahyan, Crown Prince of Abu Dhabi and Deputy Supreme Commander of UAE Armed Forces, and will end by this Thursday at Abu Dhabi National Exhibition Center. By hosting this event, UAE becomes the first country in the Middle East to host this biennial competition hosted by one of the world's cities.
Abu Dhabi24