Khamis Al Bloushi: We Gained Great Benefits of Playing Against Egyptian Teams
12.Nov.2018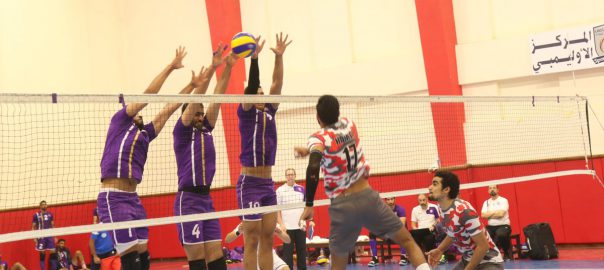 Al Ain Volleyball star player, Khamis Al Bloushi, stressed that the team gained numerous advantages during the away training camp which will last until 15th November despite losing their third friendly match against Egypt's Al Zamalek Volleyball Team by 3-1.
Al Bloushi pointed out: "The aim of holding such training camps is to boost the level of harmony among players and increasing the levels of physical fitness. Indeed, we did achieve both of these targets."
He added: "Strong friendly matches we played against the Egyptian teams are of great added value to the team's experience and a good starting point for the 2018-2019 season."
Noteworthy, the team is scheduled to play their last friendly match against Al Swais Team on Tuesday 13th November 2018 at the indoor court of the Olympic Center in Al Maadi.