Qasr Al Watan: newest cultural signature in the nation's landmarks list: Hazza bin Zayed
10.Mar.2019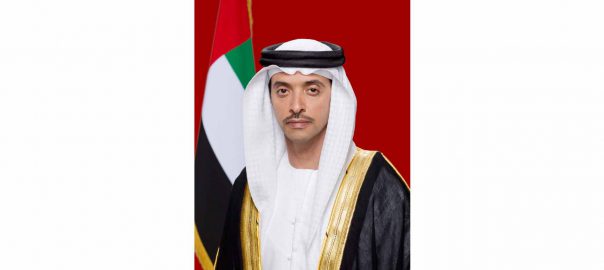 (WAM) — H.H. Sheikh Hazza bin Zayed Al Nahyan, Deputy Chairman of Abu Dhabi Executive Council, hailed the Qasr Al Watan – the nation's newest cultural landmark housed within the Presidential Palace compound in Abu Dhabi.
He said that it is a cultural edifice that will be added to the prestigious landmarks list in the country and a wonderful new destination in Abu Dhabi.
In his remarks on the occasion, Sheikh Hazza indicated that the opening of Qasr Al Watan, which coincided with Retreat of People of Determination, in the presence of His Highness Sheikh Mohammed bin Rashid Al Maktoum, Vice President, Prime Minister and Ruler of Dubai and His Highness Sheikh Mohamed bin Zayed Al Nahyan, Crown Prince of Abu Dhabi and Deputy Supreme Commander of the UAE Armed Forces, adds value and sheds light on the cultural renaissance journey in the UAE.