Al Ain Put A Firm Hand on Top Stop Temporarily by Wining Shabab Al Ahli by 3-0
23.Feb.2019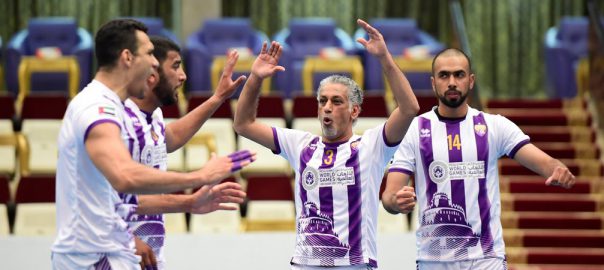 Al Ain Volleyball Team occupied the top spot of the Volleyball General League when their stars thrashed their opponent, Shabab Al Ahli Dubai Volleyball Team, by three clean rounds in the match held at the indoor court of Khalifa Bin Zayed Stadium in Al Ain Club.
Al Ain squad won the three rounds by 25-15 in a row while the opponent did not react to Al Ain's domination of the match.
By this victory, Al Ain is placed first in the standing table temporarily by 31 points waiting for the result of the match between Bani Yas and Al Jazira where the later has 30 points and placed second so far.