Al Ain Volleyball Team Beats Al Jazira by 3-0
09.Feb.2018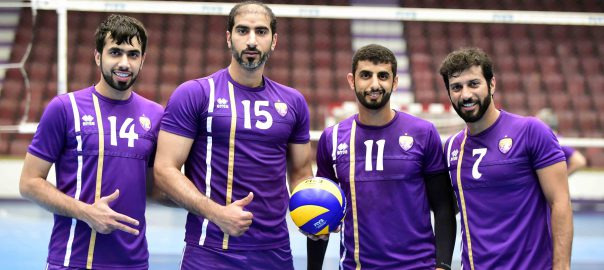 Al Ain Men Volleyball Team won the home team, Al Jazira, by three clean rounds in the match held as part of the Premier Volleyball League held at the court of Al Jazira Club in Abu Dhabi.
Al Ain squad was able to end the first round by 25-19. They went on by their stunning performance and won the second round by 25-20 and to finish the match by smashing the home team in the third round by 25-19.
By this result, Al Ain Team moves to the fourth spot in the standing table of the league with 21 points and be ready for the coming match against the visitors Al Wasl in the match scheduled to be held at the court of Khalifa bin Zayed Stadium in Al Ain Club on Friday 16th February.