Al Ain Volleyball Team Losses to Bani Yas in the Inaugural Match of the League
10.Nov.2017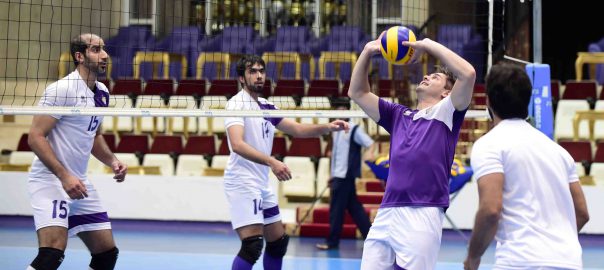 Al Ain Volleyball Men's Team lost their first match against Bani Yas team by 2-3. The fervent match was held at the court of Khalifa Bin Zayed Stadium in Al Ain Club in matchweek 1 of the Volleyball Premier League.
The results of the match rounds were as follows: 25-21 for Al Ain, 19-25 for Bani Yas, 25-21 for Al Ain, 30-32 for Bani Yas and 12-15 for Bani Yas.
The winners of the recent edition of the League are scheduled to play against Hatta in matchweek 2 on Friday 17th November 2017 at the court of Al Dhara School in Hatta.