Al Ain's Ready for Meeting Al Jazeera in Handball General League
12.Oct.2017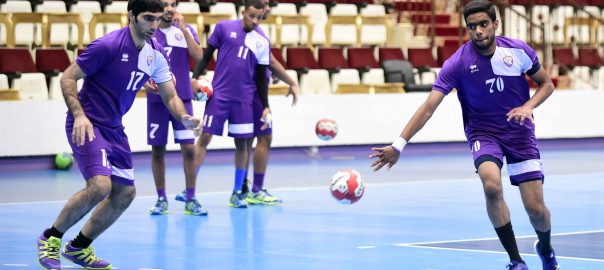 Al Ain Handball Men Team is over and done with their preparations to face Al Jazeera in the match scheduled to be held in the evening of this Saturday at Khalifa Bin Zayed Stadium Court at Al Ain Club as part of the League's week 3.
The Tunisia's Head Coach Mohamed Abu Ghazaleh supervised the final preparations of the team for the coming important confrontation where he focused on particular techniques of distributing efforts, developing attacks and enhancing the back line.
Ibrahim Al Baloshi of the Handball First Team said: "The confrontation will not be easy and we aspire to improve the team's image after losing to Sharjah in the last round."
"We are stand ready for the coming match and our squad has no absences. Our goal is go back to our journey of victories again, especially we are playing home and we have to take the advantage of the factors of ground and fans optimally," Said Ibrahim.