Al Kaabi: The UAEJA Supports the Club in its Journey to Embrace Glory and its Efforts Exerted to Nominate Promising Stars to Join National Teams
19.Oct.2019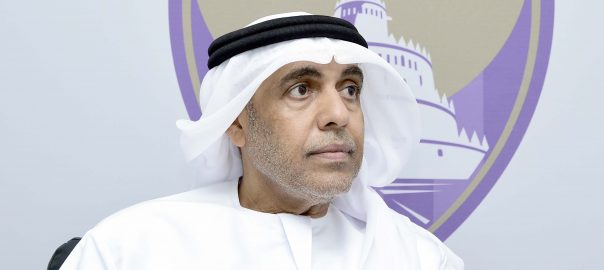 H.E. Khamis Obeid Al Kaabi, Chairman of the Al Ain Sports Games Club Company, underlined that Al Ain Club is so keen to contribute to realizing the strategy of the UAE Jujitsu Association (UAEJA) set up to establish the standing of the UAE in introducing new international champs of the game.
He added: "Holding the Al Ain International Jujitsu Professional Championship for the sixth time in a row marks the genuine interest of the UAE residents in this sport and its values."
"Indeed, the attendance of loyal jujitsu fans in massive numbers shows their passion for this sport and to follow the competitions and rounds of the championship," Al Kaabi pointed out.
On the dates of the championship and whether they contradict with the days of the World Jujitsu Championship, he said: "The timeframe selected to hold this years' championship carefully as it precedes the dates of the World Jujitsu Championship."
"This year, we are seeking to apply the highest standards of refereeing and organization to host the championship in the right manner befitting the loyal fans attending the rounds of all competitions scheduled to be held in Al Ain City in coordination with UAEJA."
Al Kaabi also stressed his confidence in the potentials of the Club's jujitsu champions exhibit an honorable performance and their ability to achieve significant positive results and win medals befitting the name of the boss of UAE clubs.
Al Ain Club Management shows immense attention to the Ainawi champs and boosts up their quality skills in this sport with sights set high to represent the UAE National Team at the World Jujitsu Championship scheduled to be held next month.