Bett conference an important platform for education, says Hazza bin Zayed
23.Apr.2019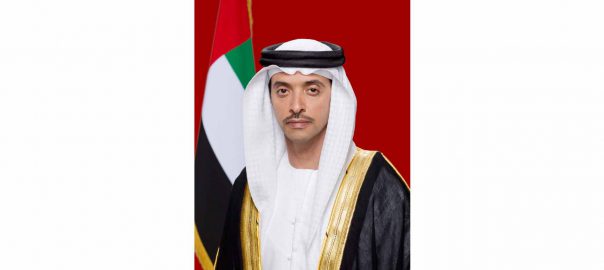 (WAM) — H.H. Sheikh Hazza bin Zayed Al Nahyan, Deputy Chairman of Abu Dhabi Executive Council, has said that Bett Middle East and Africa 2019 conference and exhibition hosted by Abu Dhabi in cooperation with Microsoft is one of the very important events that enrich the educational field.
In his remarks, Sheikh Hazaa said that the event, which began yesterday, is one of the most important international platforms that seriously discuss the present and future of education and proposes advanced technical solutions that will make a difference in the educational process in the UAE and the region.
The two-day event brings together education leaders, practitioners and industry experts from throughout the region and across the globe. Their presence of great importance in sharing high-level knowledge and ideas to work towards a common goal of internationalising education practices and ultimately improving student outcome. It addressed the latest trends, challenges and opportunities for education and discover the innovation to fuel their vision.