Hailed Al Ain Handball Team Performance Against Oman's Muscat.. Al Shouaili: We Are "Fed Up" with the Referees Poor Performance
12.Nov.2019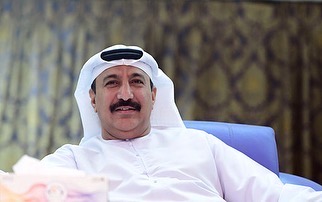 Saleh Al Shouaili, Board Member of Al Ain Sports Games Company, emphasized that Al Ain Handball Team performed well in their match of Group B of Al Jazira International Handball Tournament against Oman's Muscat Handball Team although they were held at 30-30 draw.
Al Shouaili expressed his dissatisfaction with the level of refereeing in the tournament. "Referees poor performance harmed the players' great chance to take advantage of playing against strong and quality teams."
"Though it was a big clash match against the Omani brothers, the referee stopped the time by nearly 10 seconds. This short time was enough for the opponent team to take advantage of this gift, organize their lines, and to score from the penalty point in the dying seconds of the match. We were held at a draw despite the stunning performance of the players."
"Al Ain team is fully ready for the upcoming match scheduled to be against Bani Yas. We will take our chances as there still hope to qualify despite the poor performance of the referees since the kickoff the tournament," he pointed out.
Al Shouaili vent anger on the referees of the tournament by stating, "We have tried a lot during the past periods to support and encourage the referees despite their recurring mistakes."
He concluded: "We are "fed up" with their mistakes. We have been badly hit, and we could no longer tolerate it. There must be solutions."