Hailed the Ample Support and Keen Consideration of H.H. Sheikh Hazza bin Zayed.. Dr. Matar Al Darmaki: Al Ain Media Company is a Quantum Leap in Consolidating Concepts of Professionalism
20.Jul.2019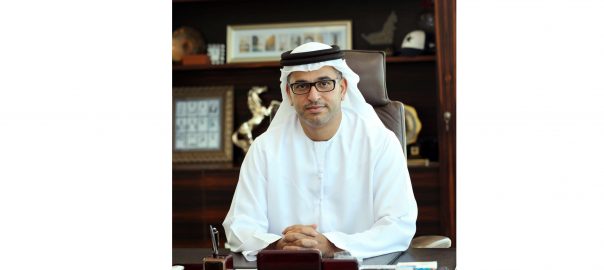 H.E. Dr. Matar Rashid Al Darmaki, Chairman of Al Ain Football Club Company, stated that the establishment of Al Ain Media Company, which includes a comprehensive television channel and an institute for training and attracting talented media stars, as a paradigm shift in consolidating the concepts of professionalism. "It is a step forward to further enhance the principle of communication with the private sector, to improv the club's services provided to the sports fans," he said.
He stressed that such an achievement comes in line with the important role played by Al Ain Sports and Cultural Club, which embodies the concept of the comprehensive club whose activities cover more than the sport aspects.
Mr. Chairman also said: "The patronage and the outstanding care that the Club receives by H.H. Sheikh Hazza bin Zayed Al Nahyan, Deputy Chairman of the Abu Dhabi Executive Council, the First Vice President of Al Ain Sports and Cultural Club, and the First Vice President of Honorary Board, have made Al Ain Sports and Cultural Club a role model in keeping pace with all indicators of development and puttiing firm hands on the top rates of success indicators.
Al Darmaki stressed that the keenness of Al Ain Club to be the pioneers and adopt quality initiatives is not unusual, given that Al Ain is the first club to put into practice professionalism in football at the level of the country which is consistent with the club's vision and values. He also said: "Al Ain Media Company will bring the stars of the first team closer to the loyal fans and in addition to boosting communications with the sponsors and partners of success including public and private institutions and sectors and the various mass media institutions.
He signed off: "The channel will also contribute to highlighting the club's exceptional initiatives related to its social responsibilities inside and outside the Gardens City."