Mohammed Bin Thaloub: Al Ain TV Channel Is an Added Value to UAE Media System
20.Jul.2019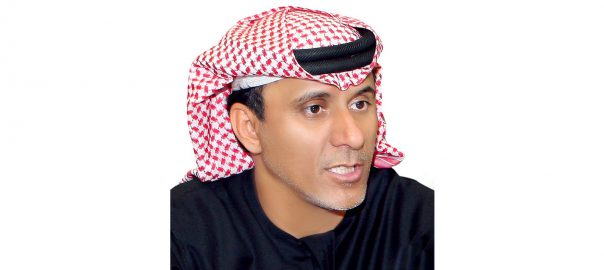 The news on establishing the new Al Ain Media Company that comprises a TV channel and a media training center in partnership with Al Abdool Media Company attracted a significant attention of observers and experts in sports media locally and internationally.
The sport fans in UAE in general and the Ainawi Nation in particular interacted with the news on launching the Al Ain TV channel enthusiastically. They all commended the vision of the channel in covering all sport events and activities of Al Ain Club along with the Garden City and UAE news in general.
H.E. Mohammed Bin Thaloub Al Derie, Chairman of Al Ain Club Investment Company, availed the opportunity to commend the the novel idea of establishing Al Ain Media Company as a new milestone in the history of the club and as a comprehensive media system that reflects the outset of a private and independent television channel along with a media training center aims to attract and qualify media talented individuals.
Bin Thaloub stated: "We hope that Al Ain Media Company will be a new milestone in the history of the club exactly like other international big clubs. The channel is meant to serve the society and the fans of the club directly and indeed the Ainawi Nation deserves more than that."
He highlighted the goals of establishing the new company which comes in line with the vision of the club by stating: "It aims to further consolidate the concept of the spirit of the one family that dominates the atmosphere of the big sport entity, to contribute to achieve more successes in various sectors, to contribute to raise the name of the UAE high in all sports events, to contribute to building the community from all aspects as an investment and an actual translation of the generous support and devoted attention shown by the Club's wise leadership."
"Al Ain Media Company is a realization of the vision and goals set by the Board of Directors of Al Ain Sports and Cultural Club chaired by H.H. Sheikh Hazza bin Zayed Al Nahyan, Deputy Chairman of the Abu Dhabi Executive Council, the First Vice President of Al Ain Sports and Cultural Club, and the First Vice President of Honorary Board," he stated.
He added: "The Club's vision is a genuine reflection of its mission in serving the society in all aspect, i.e. cultural, sports and community aspects. As a youth entity that shapes the future while adopting a deep-rooted vision with a new platform set to serve as a role model for all modern clubs that show massive interest in such a vital sector based on a contemporary approach."
Mr. Chairman hailed the idea of establishing a media academy meant to attract young talents and refine their quality skills under the supervision of media experts. "We will spare no efforts to provide them with the required training and show our full confidence in their skills and expertise to participate in shedding the light on all sports and community activities. They will serve their society in a new style making use of the club's website and its various accounts on social media platforms in addition to the Al Ain TV Channel. They will speak the language of all ages and cultural levels to share with them the true and added value news."
He concluded his statement by saying: "The establishment of Al Ain TV Channel is a new addition to the UAE and Arab media on the hope to present a different vision that contributes to a new quantum cultural leap. The channel will adopt the policy of transparency and honesty in covering all events of Al Ain Club, Al Ain City and UAE as a whole. Its establishment is meant to be a new investment in all various social media platforms but with high level of credibility to ensure it has a positive impact on society and to reach every single individual and provide them with a live broadcast on the spot."