Salem Joahar: We aspire to Clinch the Title back Again to Al Ain's Fort
25.Nov.2018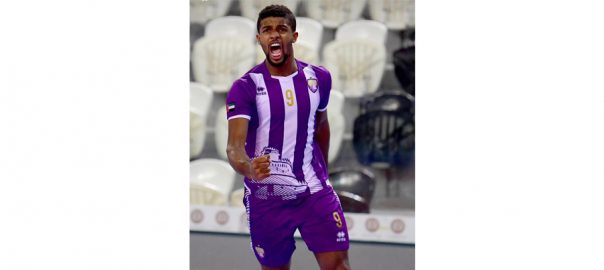 The Al Ain Volleyball captain Salim Joahar hailed the team's performance against Ajman in matchweek1 held last Friday 30th November 2018 ended by 3-1 in favour of the Boss.
Joahar stressed that the team trained well during the away training camp held in Cairo, in addition to the extensive training sessions held as soon as the team arrived home back from Cairo. "The coaching team focused on practicing certain tactical manoeuvres that helped the team to prevail in the recent match."
As for the match, Joahar stated that the team did well and dominated the first round. "The second round was not that good due to committing mistakes and lack of focus, but it did not take that much time to be back to the right track and finish the third and fourth rounds in our favour and with quite good difference." Joahar concluded by extending his best wishes to the team and be able to clinch the title of the current season.