Al Ain Volleyball Team Kicks Off the Season by Winning Ajman 3-1
23.Nov.2018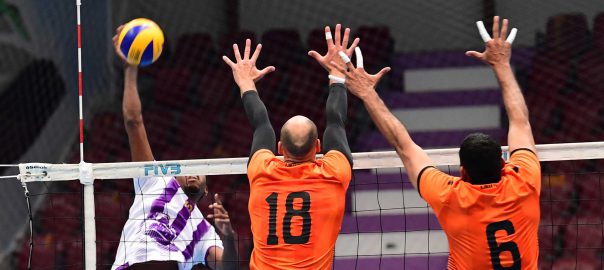 Al Ain First Volleyball Team has kicked off the new season of the General Volleyball League by winning Ajman Team by 3-1 in the match held at the indoor court of Khalifa Bin Zayed Stadium in Al Ain Club.
The first round ended by Al Ain taking the lead with remarkable result 25-13. In the second round, the guests did their best and won it by 25-22. In the third and fourth rounds, Al Ain squad were determined to win and they did it by 25-16 and 25-14.
Following the win, Al Ain has earned the first three points in their journey in the competition prior playing against Al Wahda Team on Friday 7th December 2018.