Venezuela's Ernardo Gomez Signs to Al Ain Volleyball Team.. Al Darmaki: Ernardo will be an added value to the team and Enjoys an Impressive Record
12.Jan.2019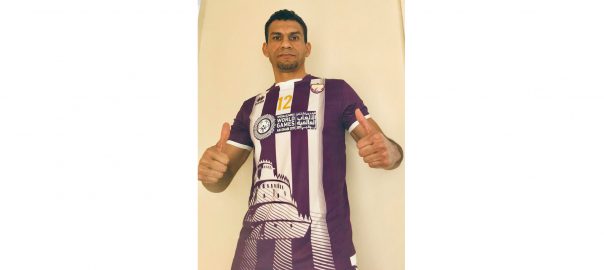 Al Ain Sports Games Company has recently announced that the company signed a contract with the Venezuelan international professional Ernardo Andreas Gomez, 36 years, replacing the Bazile's professional player Costa, whose contract with the team came to an end.
The new player will wear the number 12 jersey after he passed all his medical tests.
H.E. Abdullah Al Darmaki, Vice Chairman of Al Ain Sport Games Company, stated that signing the new contract with the new player comes in realization of the desire of the company to keep going on the track of victories and clenching more titles. "We hope that the new player will be an added value to the team efforts in the coming challenges."
Worth mentioning that the player will play his first match with the team today against the Hatta Volleyball Team as part of the General Volleyball League.