In Gomez's First Match with the Boss Al Ain Wins Hatta by Clean 3 Rounds
13.Jan.2019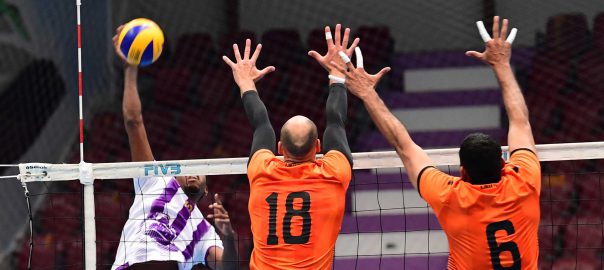 Al Ain Volleyball Team has achieved a noteworthy victory over the home team, Hatta Team, by 3-0 in the match held in the indoor court of Hatta Club as part of the General Volleyball League.
The Boss managed to win the first and second rounds by same result 25-23. In the third-round, Hatta Team surrendered and were defeated by 8 points difference (25-17) points in favor of the Boss.
The newcomer, Venezuelan Gomez, played his first match with the Boss and was able along with his teammates to show a stunning performance and to achieve a deserved victory. The new Venezuelan professional enjoys an extensive experience in volleyball courts where he played in Brazil, Turkey and Japan. During his professional career, he achieved several titles with the teams he played for, in addition to several personal titles.