The Boss Volleyball Team VS Poland's Kluzbork in the Final Match of Al Ain International Championship
01.Nov.2019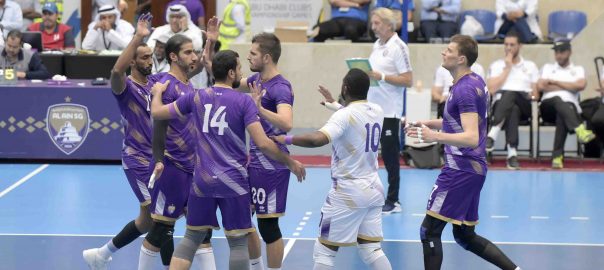 Al Ain Volleyball Team has qualified for the final match of Al Ain International Volleyball following beating Oman's Al Seeb Volleyball Team by 3-1 in the semifinal match held on Thursday 31st October 2019.
Al Ain squad is scheduled to play against Poland's Kluzbork Volleyball Team, who overcame Al Jazira by 3-2 in the second semifinal match of the competition.
As per the schedule of the championship, two matches would be played at the "Purple Court" at Khalifah Bin Zayed Stadium. The first would be held at 03:00 p.m. for the winner of the third and fourth places. The second and final match is scheduled to be held at 05:00 p.m. between Al Ain and Poland's Kluzbork.
By the end of the final match, the conclusion ceremony will be held to honor the champions and special individual awards.