Under the Supervision of the Greek Coach Janis Kalmazidis.. The Boss Volleyball Team Kicks Off the First Phase of the Training Camp
02.Aug.2019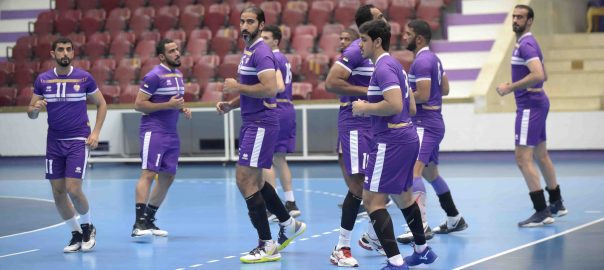 Al Ain First Volleyball Team kicked off its new season by holding the team's first training session in Al Ain Club. the training session was attended by H.E. Khamis Obaid Al Kaabi, Chairman of Al Ain Sports Games Club Company, Abdullah Al Darmaki, Vice Chairman and Volleyball Team Supervisor, and Saleh Al Shouaili, Member of the Board of Directors of the Handball Sector.
The session was managed under the supervision of the Greek Coach Janis Kalmazidis with the participation of Bosnian professional player Isaac and the majority of the team's players.
Noteworthy, Al Ain training program consists of two phases. The first phase kicks off by holding the home camp which concludes by 20th August 2019. The second phase will be kicked off in Poland, which will start on 22 August and finishes by 5th September 2019.